I often find myself sewing things just for fun or to use a pretty fabric, but not because I really
need
the item. But today I did two projects that were actually necessary! Go me! The first was a refashion of a t-shirt for my 4 year old. She is playing soccer in a YMCA league, and for some reason they give ALL of the kids a youth 14/16 t-shirt. Even the 4 and 5 year old league! Allison is on the small side anyway, so you can imagine what it looked like on her. Well, actually, you don't have to imagine. It looked like this (nevermind the crazy face, that's her "camera smile.")
After watching her try to play today in 95 degree weather in, basically, a nightgown, I decided to be brave and resize the t-shirt myself. I took the sleeves off, traced another t-shirt of hers that fits well, then sized the sleeves down and reattached them. I will report back tomorrow after she tries it on! I think it will look a little funny, since I didn't resize the neck at all, but it can't look any worse than it already did!
The other thing I did today was a small curtain to cover an open cabinet in my kitchen. There used to be doors there but after a minor renovation, the doors no longer fit and I got tired of waiting for the hubby's friend to cut them down for us- And I really wanted a curtain there anyway! No pictures of that, but I'll post another valance that I made for the kitchen. I used a tablecloth and some napkins for the Orla Keily for Target line. The curtain I made tonight is from the same print as the blue trim on the valance, except it's orange.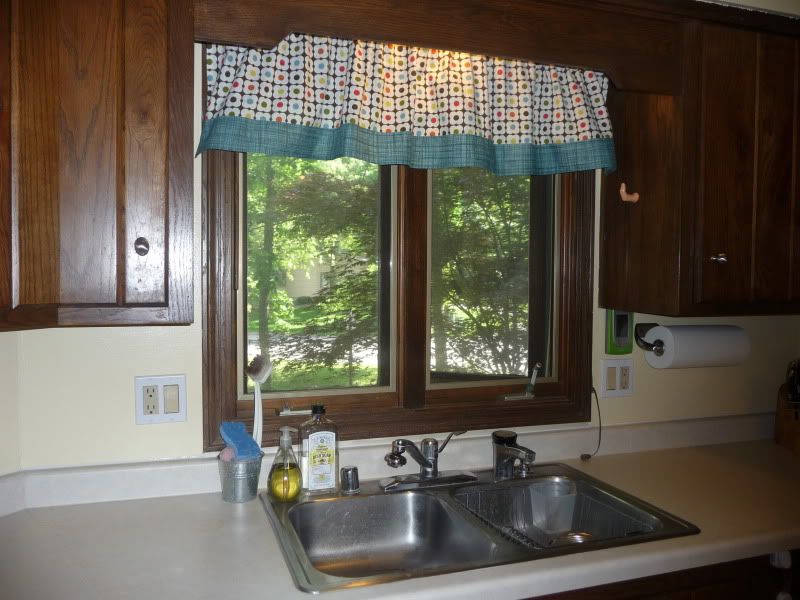 Lastly, I made something that I promised my sister-in-law I'd do years ago! Tooth Fairy pillows for my nephews. My oldest nephew has already lost a few teeth, but he still has a few to go so he'll still get use out of it! These are basically tiny quilts with a pocket on the front. I patterned them after the ones my Great Aunt Eunice made for me and my siblings.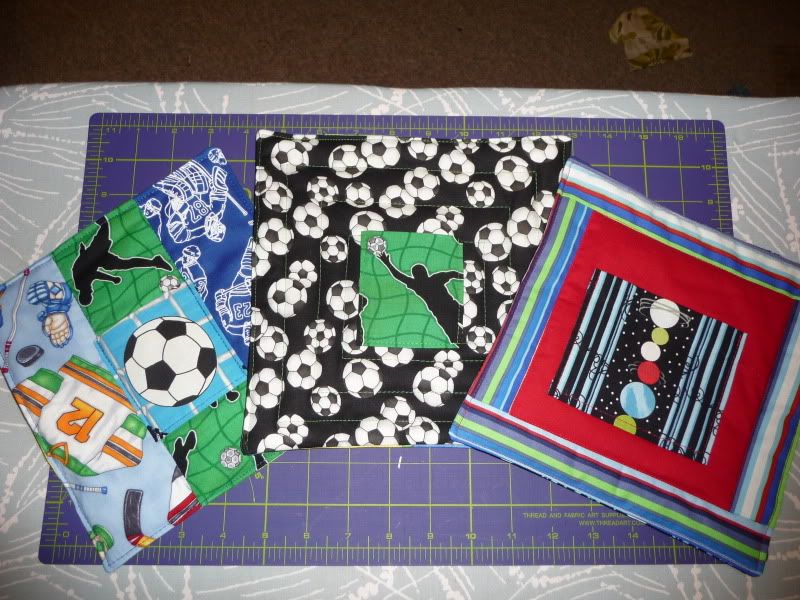 Whew! Big sewing day! I looooove long naps!