I am SO excited for today's release of
Harry Potter and the Half Blood Prince
. Sadly, I wasn't able to make it to a midnight showing last night, but I will be going tonight at 6pm! I was browsing on Flickr for Harry related sewing, and found some absolutely amazing things!
The first thing I came upon was this incredible quilt from Jen at
SewHooked
, and it turns out her blog is a treasure trove of Harry Potter crafting!
Here is a great list of Harry Potter sewing patterns and tutorials from
The Leaky Cauldron
. They have all kinds of crafts
here
, including knitting, crochet, needlework, jewelry, even woodworking!
Here's a bag I made as a thank you gift for my husband's aunt- She took me to the fantastic
Harry Potter exhibit
at the Museum of Science and Industry in Chicago.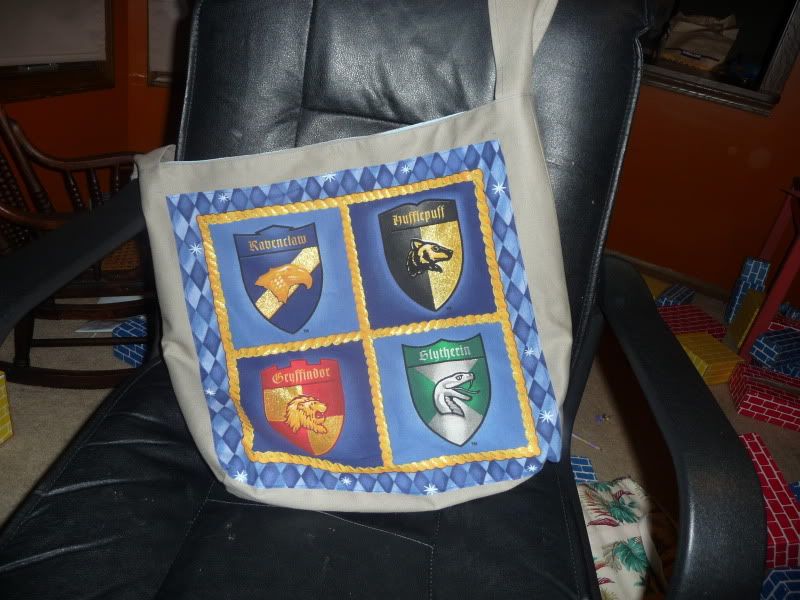 And here's a cover I made for my
Bamberoo Mei Tai
! I wore Lizzie in it when we went to the exhibit.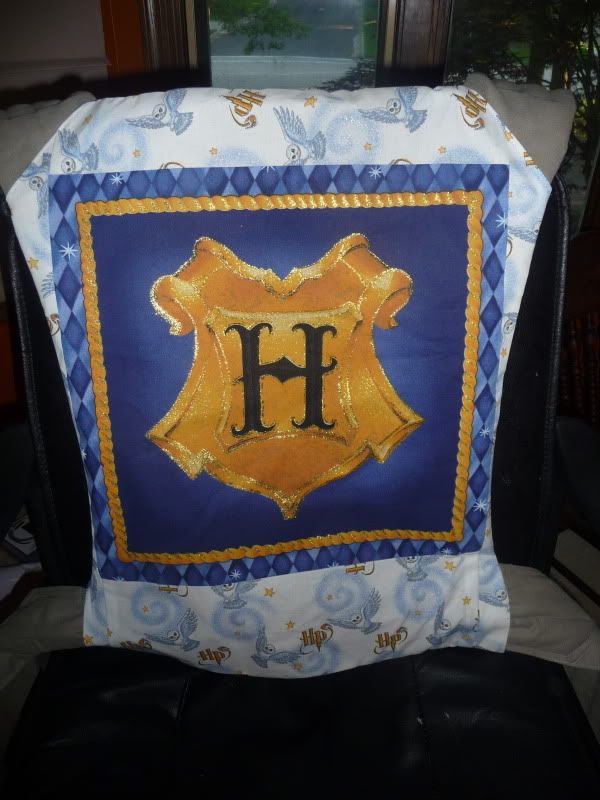 And today, Lizzie was kind enough to take a nap long enough for me to whip up a quick little messenger bag to take to the movie tonight!