A few months ago I picked up a stack of vintage kids' clothing patterns at a charity sale. I made one right away and learned that the sizing is very different than today's sizing, even on kid stuff, and I really needed to go by the measurements! So, a couple of years from now my daughter will have a really cute tunic to wear. But I tried again with another pattern, paying attention to measurements this time, and now she's got a really cute sundress she can wear now! I picked up this fabric at a clearance sale/sewing weekend at the
Nancy's Notions
warehouse and I think it's perfect for this pattern! The pattern is Simplicity 9996, made in 1972.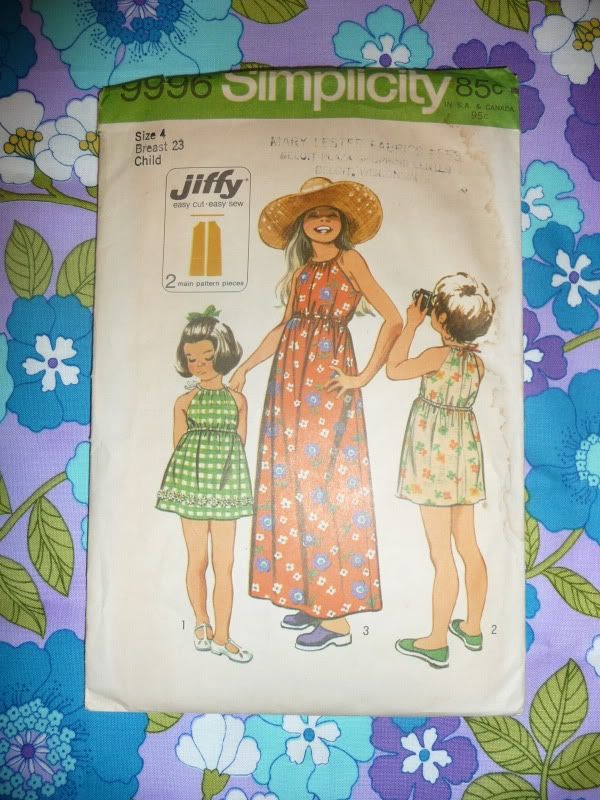 I think it looks really cute, especially since the pattern was made 33 years before this little model was born! In fact, I recently bought a dress very much like this at Old Navy for her. Funny how things come back around! And since the brick in my house is in the 1970s/Brady Bunch style, I thought this was a perfect spot for her to model the dress.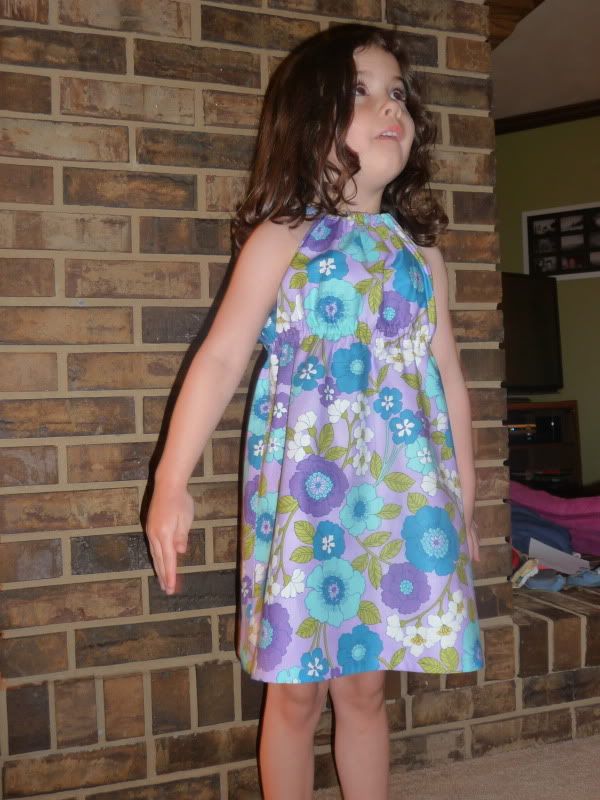 And unrelated but not worthy of its own post- I finally figured out the satin stitch on my machine! I made a bib for my niece, simply because her first initial was nice and easy to cut out and applique. I definitely need practice, but I'm excited to have this new option for embellishing!